Design Leadership, Digital Product and User Experience Design | Future Mobility | Product Vision | Innovation Management | Advanced IxD, UX, UI, HMI | Human-Centered - experiment and fail fast
I am a dynamic, result-driven visionary Design Leader and Digital Product and Customer Experience Architect with a strong background in automotive and future mobility with a unique blend of creative talent, technical knowledge and innovative spirit. I have over twenty years of industry experience shaping product visions, leading digitalization and transformation, shipping engaging and emotional product experiences at a global level. I maximize design opportunities for business growth by taking advantage of advanced technology, innovation and human-centric design thinking.
I'm an industry expert, shaping product visions, leading digitalization and transformation, shipping engaging and emotional product experiences at a global level.
Prior to entering the automotive design space, I worked within the agency space in various capacities, including UX/UI designer director, Ix Designer and Product Manager.
My efforts focused on developing digital experiences in physical space, interactive exhibits, IoT connected cloud services, smart TV app and mobile apps as well as SaaS enterprise projects in FinTech.
As inventor, I have multiple granted design patents. 


Regards,
Dré Nitze Nelson
---
| Time | Company | Title |
| --- | --- | --- |
| 2021-present | ZYNC | Head of R&D future mobility experience design| L5 fully autonomous vehicles |
| 08/2020-12/2020 | NIKOLA MOTORS | Head HMI UX UI Design |
| 2017-08/2020 | BYTON | Director, Global Head of Digital Product Experience |
| 2016-2017 | BOSCH CM | Sr.Product Manager, Future Mobility Vision |
| 2014-2016 | icon mobile, LLC | Director, User Experience |
| 2011-2014 | Alligator Industries, INC | Co-Founder / CEO, Creative Director |
| 2013-2014 | Variate Labs, LLC | Director UX / Creative Lead |
| 2013-2014 | Funbuilt, LLC | Co-Founder / Creative Lead |
| 2008-2013 | Golden Alligator, GmbH | Co-Founder / CEO |
| 2007-2009 | Burmester Audiosystem, GmbH | Creative Lead |
| 1996-2008 | NEW IMAGE, GmbH | Co-Founder / CEO, Creative Director |
Soft Skills
I bring strong systems-orientation—capable of conceiving of superior digital product experiences that thread together eco-systems, services and products.
I clarify (and unify) perspective—able to understand and bring clarity to the totality of a user journey, what the opportunities are, where the challenges are in the system, where the value exchanges are and what the priorities should be.
I'm empathetic and radically collaborative—solving problems with teams across the organization.
I bring superior communication and diplomacy skills—capable of interrogating assumptions, while influencing people to pause, reflect and rethink.
My passion to mentor and coach others—able to unlock the whole creative capacity of a design team.
I'm comfortable with complexity—finding opportunities and clear paths to complex future challenges in ambiguous environments.
I've the courage to be provocative and the curiosity to design systems that enable organizations to move fast and freely.
I bring passion for the business side of creative solutions—able to connect high-level business goals and strategy with tactical implications for experience definition.
My resilience to navigate constant change and the patience to meet the organization where it is on its transformation journey and to lead in managing change in a high-growth environment, managing competing constraints, stakeholder expectations, and talent needs.
I'm comfortable leading senior stakeholder discussions and becoming their trusted advisor.
---
Director, Global Head of Digital Product Experience | 2017-present
BYTON
The first premium electric SUV with an encapsulating interior experience as rich as the world it travels.

Initially I was hired as the UI Design Manager, joining BYTON at an early stage in late summer 2017. After three months, I became Director of Digital Product Experience and was tasked to restructure the UI/UX design team. I hired over 25 product designers within a year. Besides recruiting and team building, my initial challenge was to shape the digital product strategy for drivers and passengers.

The main task however, was to create a robust and scalable interaction model for BYTON's very unique HMI, including the BYTON Stage - a 48" non-touch display, five touch displays in various sizes, a driver touch display in the center of the steering wheel and center console, rear seat entertainment as well as Byton air gesture, voice commands and gaze.


The software system is based on QNX and Android with a fully customized UI including in-house and 3rd party applications. For the China market, we partnered with Baidu, QQ music and many more. Our partners for USA and EU are Amazon, Alexa, SAP, CBS global access and many more.
The core of BYTON's digital ecosystem is a customer account which we refer to as BYTON -ID. In conjunction with facial recognition, we developed a seamless experience for every BYTON user. Our platform is capable of providing a tailored digital experience for everyone in the vehicle, equally and consistently. The user profile follows the users and unfolds independently from their seating position within any M-Byte. The digital ecosystem includes Mobile App, In-Vehicle App Launcher, System UX/UI and Design System, Dashboard and Home Screen including Widgets, Notification System, Voice Assistants, Maps and Navigation, Entertainment such as Radio, Music and Video Streaming, Video Conferencing, Messaging, Phone, Calendar, Settings, OTA, Charing, ADAS, Vehicle Settings, Welcome and Exit scenarios.
The execution involved cross functional collaboration with Software Engineering, Hardware Engineering, Design Studio, Ergonomics and Marketing teams in San Jose, Shanghai, Nanjing, Beijing and Munich.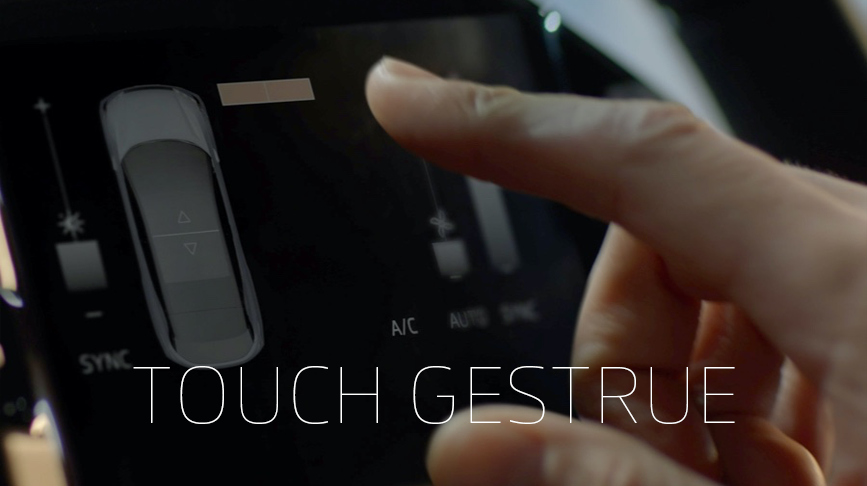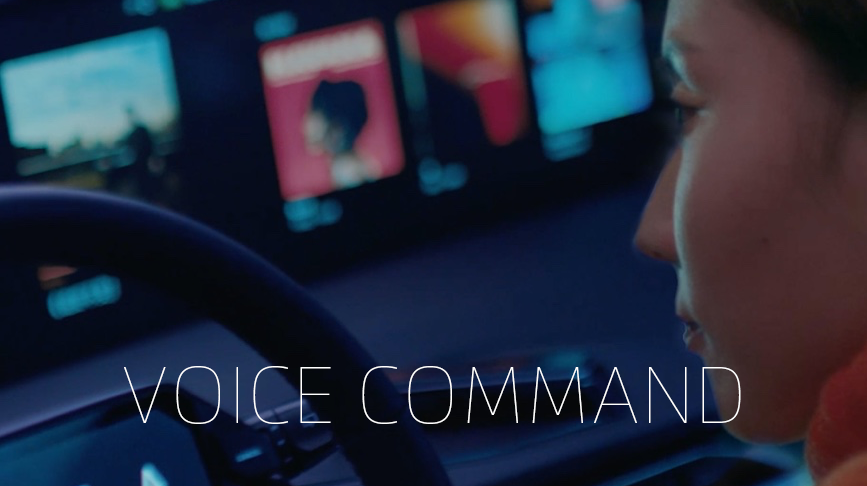 My current challenge at BYTON's is to create the next generation digital product experience. I thrive on a creative challenge and working with my small team of incredibly talented designers and prototype developers. Short sprints with daily reviews allow my team to fail fast so that together we develop the most exciting digital in-vehicle experience.
Responsibilities:
Hired and built a design team of 25+ people across Santa Clara, Nanjing, Beijing, Shanghai and Munich
Converted a concept show car experience into a fully functional product for production on time
Implemented design thinking process to ensure premium product quality
Spearheaded building UX lab including driver seating buck with connected driver simulation in SC, MUC and NJ for user testing and validation
Developed fully functional unity based design rapid prototype platform to allow design and engineer team to fail fast and to streamline production efforts
Executed scrum method within cross functional team to streamline production pipeline
Ensured alignment of product specifications with other domains and function owners to optimize process
Developed UX architecture as core base of Byton's unique HMI
Created scenarios, user flows and use cases to align with product owners and stakeholders
Developed content and information architecture as the foundation of the in-vehicle experience
Specified BYTON ID multi user and profile management to ensure scalability
Designed and developed scalable interaction models to provide safe operation
Managed UI design exploration which led to Byton's patent UI design
Created hands-on UI mental model as part of overall interaction
Managed UI design system as part of x-functional team exercise and production pipeline
Created HMI interaction to ensure smooth hand off to tooling
Managed HMI ergonomics to ensure safe operation
Created ADAS, Powertrain, HAVC IxD to support unique band promise
Managed instrument cluster design to ready it for homologation
Managed and facilitated user validation and testing to ensure user acceptance
Measured cognitive load A-B scenarios for safe operation and to avoid legal challenges after SoP
Patents:
SYSTEM FOR AUTOMATIC OVERRIDE OF AUTOMOTIVE VIDEO
SHIFTING A ROAD VIEW BASED ON A SPEED FOR A VEHICLE
GRID FOR TEMPERATURE CONTROL AND FAN SPEED
DISPLAY SCREEN OR PORTION THEREOF WITH A GRAPHICAL USER INTERFACE
INTEGRATED FUNCTIONALITY OF CENTER DISPLAY, DRIVER DISPLAY, AND SHARED-EXPERIENCE DISPLAY
Media Interviews:
MotorTrend, Transport Evolved, find more here...
Reference:
Jeff Chung - [LinkedIn]




Sr. Product Manager Future Mobility Vision | 2016-2017
BOSCH CM
The Bosch Group is a global leader in automotive, consumer and industrial products.
As Sr. Product Manager - Future Mobility Vision at BOSCH in Palo Alto, I was hired to identify new product opportunities in the space of Shared Autonomous Vehicle (SAV L5).
My approach was to translate BOSCH's corporate strategy into realistic product opportunities, including individual roadmaps for each product concept. Our small team of 15 people was efficient, creative and incredibly fast. Within only 3 months I was able to create twelve high-level product opportunities. I boiled them down to three robust mid-level concepts and pitched them.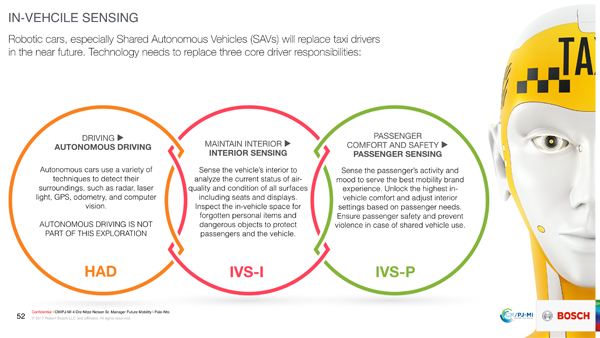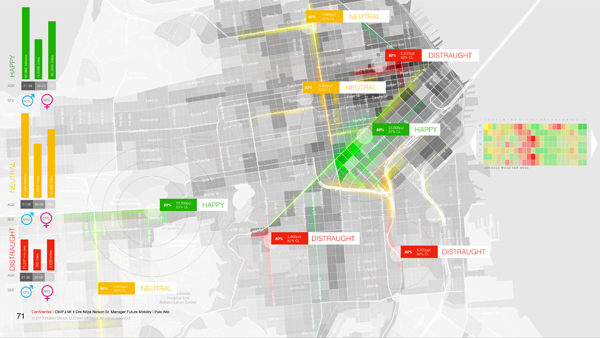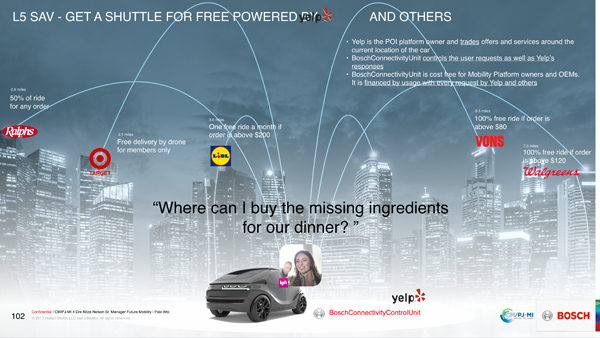 #1 RIDE FOR FREE paid-per-use business models based on BOSCH's connectivity platform
#2 IN-VEHICLE CONVENIENCE STORE by leveraging the existing BOSCH home appliances
#3 the winning BOSCH Top Project: In-Vehicle Sensing and Passenger Sensing. The latter won a development budget of $100 Million and was transferred to execute in Portugal. [BOSCH DEV DEP.]

I'd like to thank my team, especially my boss Dietmar, my dear friends Paul, Tomasz and Kathrin . It was such a pleasure working with you!
Responsibilities:
Created new business models for Bosch CM PJ/MI to ensure a future ready product portfolio for Shared Autonomous Vehicle [SAV-L5]
Analyzed user needs to define relevant use cases and full user journeys to define future business opportunities
Synthesized user study data to improve the next loop of the UX process
Developed business plans for twelve product opportunities for SAV-L5
Managed user test and prototypes, including physical setup
Created an In-Vehicle and Passenger Sensing project which went on to win Bosch's "Top Project" award ensuring it was funded with a hundred million dollar development budget
Clients:
NIO, Car2Go, Ford, Smart Mobility Service
Achievements:
In-Vehicle and Passenger Sensing Bosch Top Project
Reference:
Dr. Dietmar Meister - [LinkedIn]




Director, User Experience | 2014-2016
ICON MOBILE GROUP
Iconmobile is an international market leader and consulting firm for design, technology and innovation with offices in the US, Europe and Asia.
I started at icon as a freelancer in 2013 and was hired as Design Lead in spring 2014. My first project, a future mobility concept car for GM was complex and creatively challenging.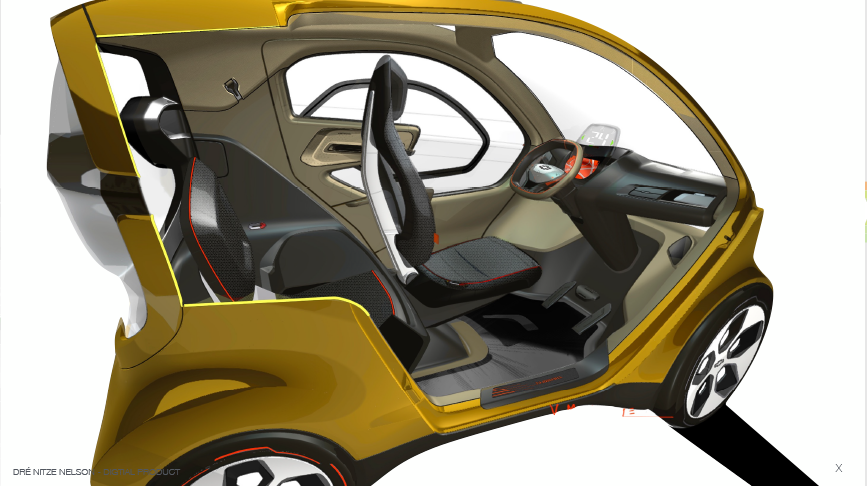 In close collaboration with the icon incar team, I created the overall journey and all relevant use cases. Collaboratively, we created a comprehensive In-Vehicle experience and futuristic HMI.
As Design Lead, I was in charge of growing the team and led the design direction of many projects. The most exciting aspect of working at icon was the interdisciplinary team, our clients and the nature of our projects. I had the pleasure of working on global projects for Ford, R&D and exploration of the future of laundry, interactive [magic] mirror for P&G and OTT experiences for Direct-TV.

I had the pleasure of working with highly inspiring creatives, developers and program managers like Harlan, Chris & Chris and of course Geoff. I've learned so much from them and working at icon mobile.
My kudos to Azmir who has been an amazing mentor and the most humble creative I have met so far.
Responsibilities:
Led Visual design, hired and grew a cross functional team
Mentored visual designers enabling them to to generate concepts of interactive product behaviors
Facilitated client feedback into actionable tasks for team to ensure smooth execution
Collaborated on user experience planning with stakeholders to optimize design process
Researched interactive design/technology trends to implement new strategies to improve product development
Optimized time management and open communication to avoid organizational and team alignment issues
Clients:
GM show car, BOSCH CES show car 2016, 2017, Ford North America, Ford Middle East, Lincoln North America, P&G, and so many more exciting project I can't even recall anymore...
Achievements:
Three show car experiences, release DTV OTT, In-Vehicle Ford Pass
Reference:
Chris Colinsky - [LinkedIn]




Co-Founder / CEO, Creative Director | 2011-2014
ALLIGATOR INDUSTRIES
A digital communications agency that specialized in interactive B2C strategy
I founded Alligator Industries as extension of my Germany-based agency, Golden Alligator, to support international clients.
With a strong focus on next level interaction design and an innovative way to publish digital content, I was able to grow the business within only one year.
Responsibilities:
Built company from ground-level, including creating strategy and overall business direction
Scouted a diverse group of designers, developers and strategists into a robust core team
Facilitated an open, collaborative company culture, always searching new ways to collaborate
Allocated capital to the company's priorities to ensure smooth operation
Pitched, sold and delivered product strategies successfully to partners and clients
Developed digital publishing platform 'PADNITY'
Clients:
RedBull, World Wide, Woodbury University, Audi, Exxon Mobile, Samsung
Achievements:
Digital publishing platform PADNITY sold
Reference:
Shari Bowles Gibbons - [LinkedIn]




Director UX / Creative Lead | 2013-2014
VARIATE LABS
Variate is an award-winning creative agency that utilizes a user-centered design approach to help companies envision the future with meaningful software.
When I met Miles Kemp (founder and president of Variate Labs, LLC) the first time, I immediately knew we are going to have a long history.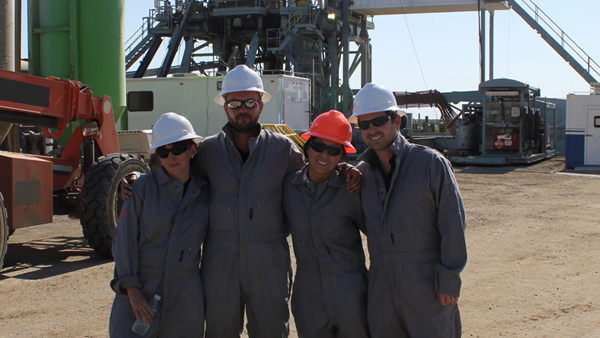 I joined Variate Labs early 2013 and started with a small exhibit project for the Pertersen Car Museum in LA. Later, Miles asked me to support the development of a cloud based inventory and task management platform for an oil drilling rick company. It included RFID device research, UX/UI design and software development. This project was the most exciting project for me at that time. His team was incredible talented, capable and experienced. Our research exercise and user testing was the foundation for our success. Field trips in the desert for onside interviews with rick managers helped to understand their needs, gained insights and unlocked the design team to deliver a perfectly performing user interface.

My kudos to Miles Kemp and his team at Variate Labs. Miles is the most talented and hard working designer I had the pleasure to meet and to work with. My best mentor by far and subsequent lifelong friend.
Responsibilities:
Led a specialized team to design and develop a Work Order App to enable Helmerich & Payne employees to view, create and complete work orders in an efficient and easy manner
Worked closely with client throughout the project to design a robust application that can grow with the company and include feature functionality
Performed on-site field tests to determine features and improve usability in desert, off-shore and permafrost environments
Clients:
Petersen Car Museum, Helmerich & Payne, Inc., QUIXEY, AC/DC [yes, the rock band!], Pacific Western Bank
Achievements:
Released multiple exhibits including at Petersen Car Museum. Shipped fleet, inventory work order app. Website relaunch for PWBank
Reference:
Miles Kemp - [LinkedIn]




Co-Founder / Creative Lead | 2013-2014
FUNBUILT - YourSay
FunBuilt, a new game developer, has launched YourSay, a first-of-its-kind interactive TV show on Facebook that invites players to realize their $5,000 dollar dreams. YourSay bridges the gap between an online reality show and an interactive social game. Players propose ideas for spending the weekly cash prize and then friends and fans engage in a voting game to decide the winner. Players can compete against each other or team up with their friends to rally behind specific ideas. Equal parts cooperative and competitive, YourSay is a joyful new online experiment with real world results. From realizing a dream to climb Mount Fuji, to surprising your fiancée with an engagement party or helping a stroke survivor, anything is possible in YourSay!
I co-founded Funbuilt together with Alan Koch and Miles Kemp in New York City. Our office was in LA and in Berlin. My contribution was limited since I had my own agency Golden Alligator.
I had the opportunity to be closely involved in our seed funding round, where we pitched our digital product strategy and product demo's to investors. It was a huge team effort. It was a lot of fun building a product from scratch, launching and growing it.
Responsibilities:
Shaped Digital Product Strategy to decide the exact steps to be taken to make YourSay a success
Created and managed high-level concepts and user experience to support fundraising
Co-developed business plan and roadmap/product circle as essential first founding step
Achievements:
Seed Funding $1M
Reference:
Alan Koch - [LinkedIn]




Co-Founder / CEO | 2008-2013
GOLDEN ALLIGATOR
A creative agency specialized in digital strategy and brand experiences.
I co-founded Golden Alligator together with Bernd Trautwein in Berlin. It was created to digitalize brand experiences. We designed and developed successful multi media landing pages, extended band campaigns into the digital space and produced premium interactive videos. I hired 13 designers, strategists, project managers, 3D artists and developers.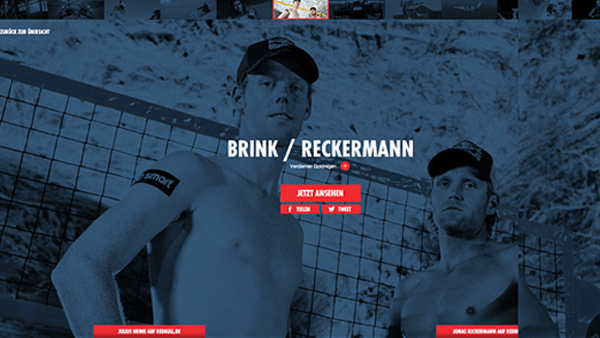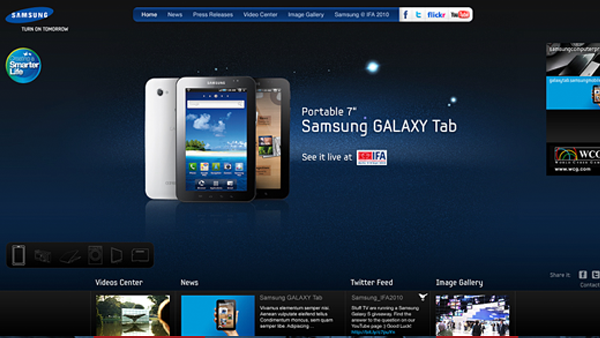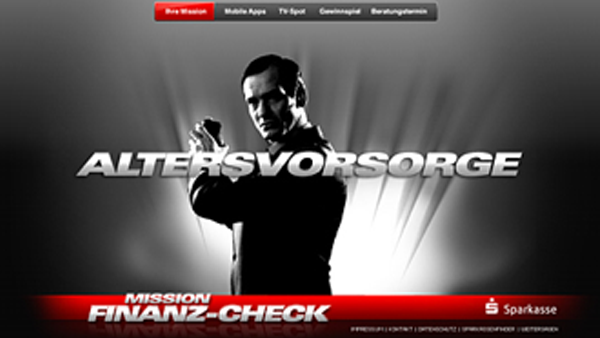 It was a great run, an amazing team and fascinating clients. Times changed in 2010. The web became more standardized, facebook more powerful and flash (not Barry Allen) began to die with the iPad in 2010. With my relocation to LA, I decided to close the business in 2013.
Responsibilities:
Built company from ground-level, including creating strategy and overall business direction
Scouted a diverse group of designers, developers and strategists into a robust core team
Facilitated an open, collaborative company culture, always searching new ways to collaborate
Allocated capital to the company's priorities to ensure smooth operation
Pitched, sold and delivered product strategies successfully to partners and clients
Oversaw business development of employees in accordance with company culture

Clients:
Audi, Cutwater SF, Dutton Architects, Red Bull, VCCP, GiroPay, Deutsche Sparkasse, DK Bank, Post Bank, Samsung, NerdZone, Misson Finanz Check, MeoClinic, Sky, Feuersozietät, AMD, Styron Automotive, EXXON, iPi
Achievements:
Web award website of the year
Reference:
John Dutton - [LinkedIn]




Creative Lead | 2007-2009
BURMESTER AUDIOSYSTEME
Since 1977 Burmester Audiosysteme has been manufacturing high-end audio components of unsurpassed quality. From the very beginning the objective has been to create a perfect blend of highest-quality sound, technological innovation and timeless design.
Working with Dietmar Burmester was inspiring and a positive challenge. To me, Dietmar was 'The Steve Jobs' of Audiosystems. Every single business decision, engineering, product and sound design was driven by his vision to create sound experience better than live- with success!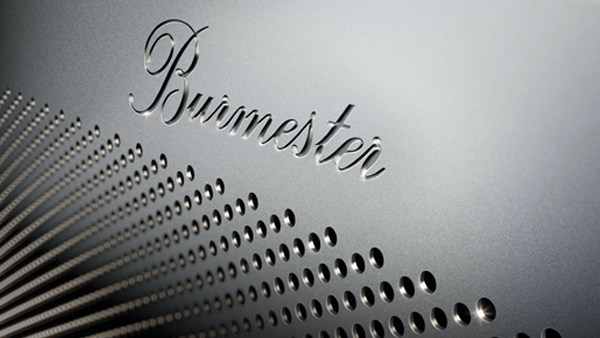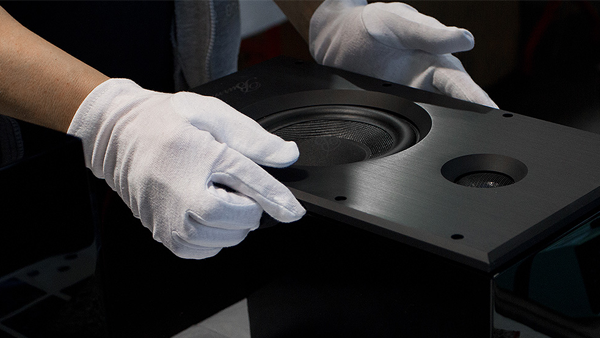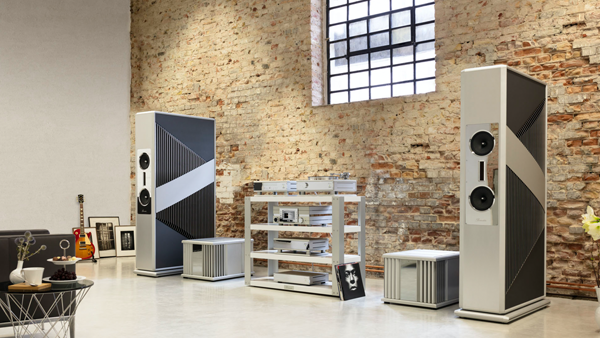 In very close collaboration with Ralf Mannhardt, I help to synchronize the product development circle and communication strategy
I think its was Ralf, who saw the enormous opportunity to bring digitalize the BURMESTER Brand. He was the real driver, the guy with the vision. I'm glad I was there to help. We have been a great team, we accomplished each other. He, the business and sales man and I, the creative. A dream team.
Responsibilities:
Managed and envisioned the Burmester brand digitally
Reworked the entire product catalog to build and sustain company's reputation for quality, reliability, and customer satisfaction online
PROJECTS:
Porsche Soundsystem, digital communication strategy, design and development
Achievements:
Website relaunch, Alignment product pipeline and communication strategy
Reference:
Ralf Mannhardt - [LinkedIn]




Co-Founder / CEO, Creative Director | 1996-2008
NEW IMAGE
Effective web development and digital marketing strategies, specializing in financial institutions and payment solutions.
Back in 1996, the web was still very young, experimental and slow - very slow. 56kb AOL modems and Internet Explorer 3.0 was still in war with Netscape. Google wasn't a thing yet. Instead, everyone used Lycos. DHTML was just born and I was blown away. It was a time when everything seemed to be possible. My desire to develop rich media websites opened a door to found a creative web design agency. My dream was to tailor the perfect experience for my clients and their consumers. This was in the pre-smartphone era in the very early days of mobile and social media. I co-founded New Image in August 1998 together with Frank Holtschke. I met him when I worked as UI designer at a little start-up in my hometown. He was our Sun Solaris Microsystems and network administrator. When Frank saw my work, he convinced me that we can do so much more and better if we would work together in our own agency. Only a few months later, we pitched a re-design to the biggest financial network in the EU - and won a significant budget to build the websites of over 300 banks. As it turned out, we also got the budget to develop a tailored content management system for the organization. "ELEXIR"
We started with only three people, hired developers and more designers. We had to learn so many things. We made endless mistakes, failed but got up again. Still today, my co-founders run the agency successfully.
My deepest respect for Jaro, Frank (no link!) and Joerg. We made the first step together. Young, naive and full of hope - we together nailed it!
But one thing I'd like to mention, it was Frank and Andre who believed in us. They took risk to jump with us in the same boat.
- My journey begins here, thanks to all of you.
Responsibilities:
Built company from ground-level, including creating strategy and overall business direction
Scouted a diverse group of designers, developers and strategists into a robust core team
Facilitated an open, collaborative company culture, always searching new ways to collaborate
Allocated capital to the company's priorities to ensure smooth operation
Pitched, sold and delivered product strategies successfully to partners and clients
Researched competitors and kept abreast of market trends
Leadership maximized employee performance to new heights
Oversaw business development of employees in accordance with company culture

Clients:
Deutsche Sparkasse Finanz Gruppe
Achievements:
Sold Elexir CMS to Sparkassen Finanz IT, Online Style guide 40 million active user world wide
Reference:
Jaro von Flocken - [LinkedIn]
CliftonStrengths

Activator
I Bring
The spark to get things started.
A catalytic sense of urgency.
Energy and instant momentum to projects and groups.
Endless energy to get things done.
Courage to take risks.
I Need
Less discussion, more action.
Opportunities to turn ideas into action.
Freedom to make decisions and execute.
Pointers to head in the right direction.
Space to learn through experience.
I Bring
An understanding of people that is valuable for placement.
A perception of the talents in others.
A tailored approach for each person.
A way to easily figure out how different people can work together productively.
An eye for the uniqueness in people, data or objects.
I Need
Flexibility to customize the approach with each individual.
Venues to identify and put to use each individual's unique strengths.
Freedom to treat each person differently.
I Bring
Previews, predictions and forecasts.
A forward looking focus for what could be.
An eye for detail in what the future might hold.
Inspiration and energy with visions of the future.
I Need
Time to think, write and plan for the future.
Opportunities to talk about the foreseen future.
Occasions to refine my message about the future.
Venues to describe the future I imagine, providing details and ideas with others.
I Bring
Social depth and transparency.
Informality that sets others at ease.
Solid, genuine, and mutually rewarding relationships that foster trust.
An ability to work hard with friends to achieve goals.
I Need
Opportunities for one on one interactions.
Time to learn about the goals of others.
Outlets to learn about the talents and strengths of those around me.
Opportunities to form meaningful, close relationships with colleagues.
People to be valued over processes.
Restorative
I Bring
Order out of chaos.
A solution oriented mindset.
A sense of calmness with courage and creativity to problematic situations.
Comfort with identifying and removing obstacles that others may not detect.
I Need
Problems that must be solved.
Acceptance that there is a problem.
Situations to turn around that others avoid.
Opportunities to analyze symptoms, identify what is wrong and find the solution.